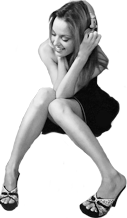 It is currently 21 Oct 2019, 01:00
| | | | |
| --- | --- | --- | --- |
| | Page 1 of 1 | [ 1 post ] | |
Author
Message
Fresh

Post subject: Eurovision winner passed away

Magic poster

Joined: 12 Jun 2009, 20:03
Posts: 1217
Location: Lodz, PL





NETHERLANDS: Teddy Scholten died. She was 83.



In 1959 with the song "Een Beetje" she won the 4th Eurovision Song Contest as the second Dutch artist in the history.

Teddy Scholten is the fifth winner who passed away. Previously died: Grethe Ingman (w. 1963, d. 1990), Jean Claude Pascal (w. 1961, d. 1992), Frida Boccara (w. 1969, d. 1996), and Andre Claveau (w. 1958, d. 2003).




| | | | |
| --- | --- | --- | --- |
| | Page 1 of 1 | [ 1 post ] | |
Who is online
Users browsing this forum: No registered users and 1 guest
You cannot post new topics in this forum
You cannot reply to topics in this forum
You cannot edit your posts in this forum
You cannot delete your posts in this forum
You cannot post attachments in this forum

Powered by
phpBB
© 2000, 2002, 2005, 2007 phpBB Group
All times are UTC + 1 hour [ DST ]