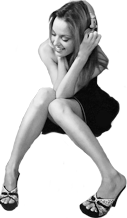 It is currently 23 Feb 2019, 12:09
| | | | |
| --- | --- | --- | --- |
| | Page 1 of 1 | [ 1 post ] | |
Author
Message
djcharly

Post subject: Forums' search engine / recherche sur le forum

Chart freak

Joined: 08 Jun 2009, 17:31
Posts: 6834
Location: Nîmes, France

Pour des raisons de manque d'espace sur la base de données, le moteur de recherche du forum a été désactivé.

Merci de votre compréhension, je prévois l'installation d'une barre de recherche Google afin de le remplacer.

-------------------------------

For lack of space reason in the database, search engine of the forum has been disabled.

Thanks for your comprehension, I'll install a Google search engine to replace it ASAP.




| | | | |
| --- | --- | --- | --- |
| | Page 1 of 1 | [ 1 post ] | |
Who is online
Users browsing this forum: No registered users and 2 guests
You cannot post new topics in this forum
You cannot reply to topics in this forum
You cannot edit your posts in this forum
You cannot delete your posts in this forum
You cannot post attachments in this forum

Powered by
phpBB
© 2000, 2002, 2005, 2007 phpBB Group
All times are UTC + 1 hour [ DST ]